not the site, just the PM spammage.
did you see this?
http://www.motohouston.com/forums/sh...ad.php?t=62358
????
because i tried to ignore you, but it said this.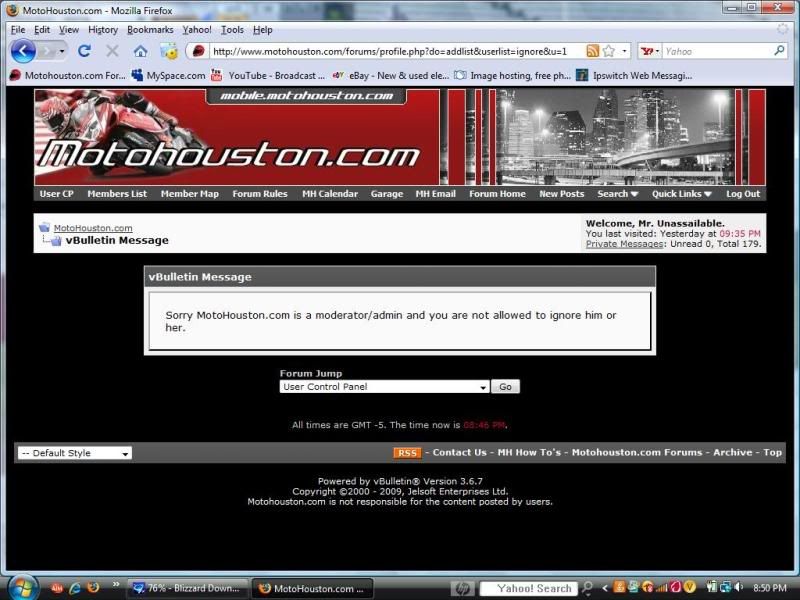 please allow me/us to ignore the spam messages that are coming from our amazing sponsors, when i want to check out there events i will be knee deep in their section.