We travel thru these neat old towns in a blink of an eye. I spotted this sign painted on the side of a building in Shiro on a past trip. I went up there today and poked around. I have a picture of one in color I grabbed from Ebay so you can see kind of what it would have looked like when first painted on. Brandon and his guys are supposed to be up there Sunday and get some pics also.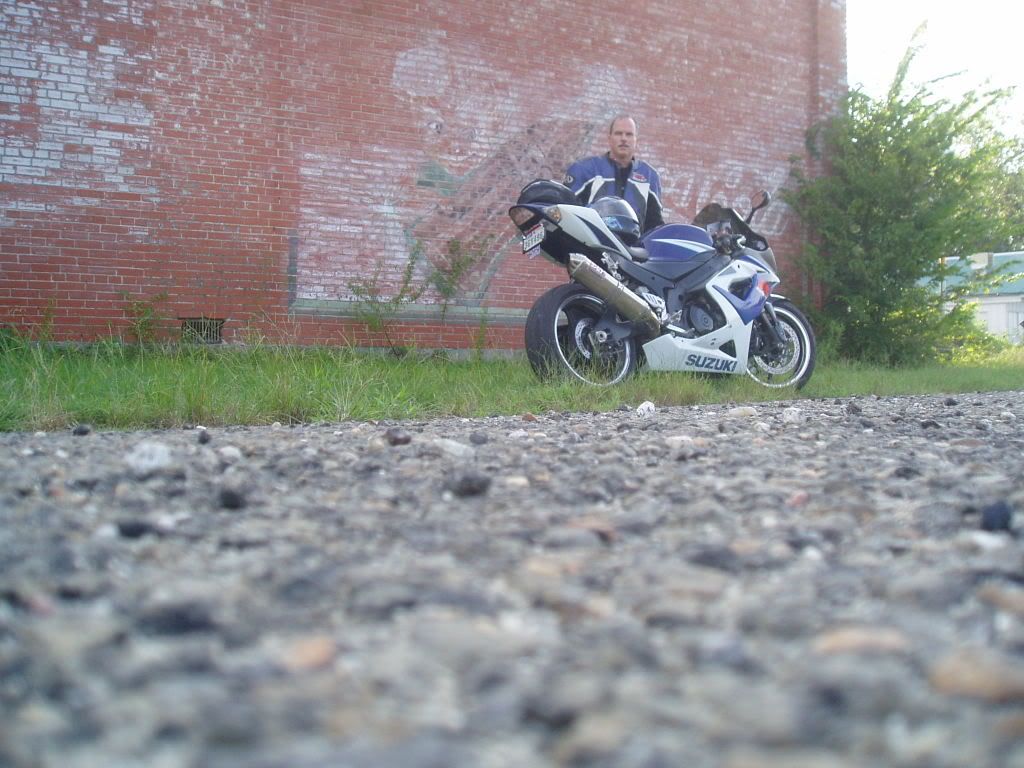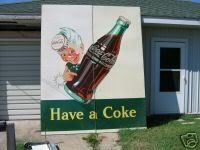 Ebay image, notice the Coke bottle cap as his hat. HA!!!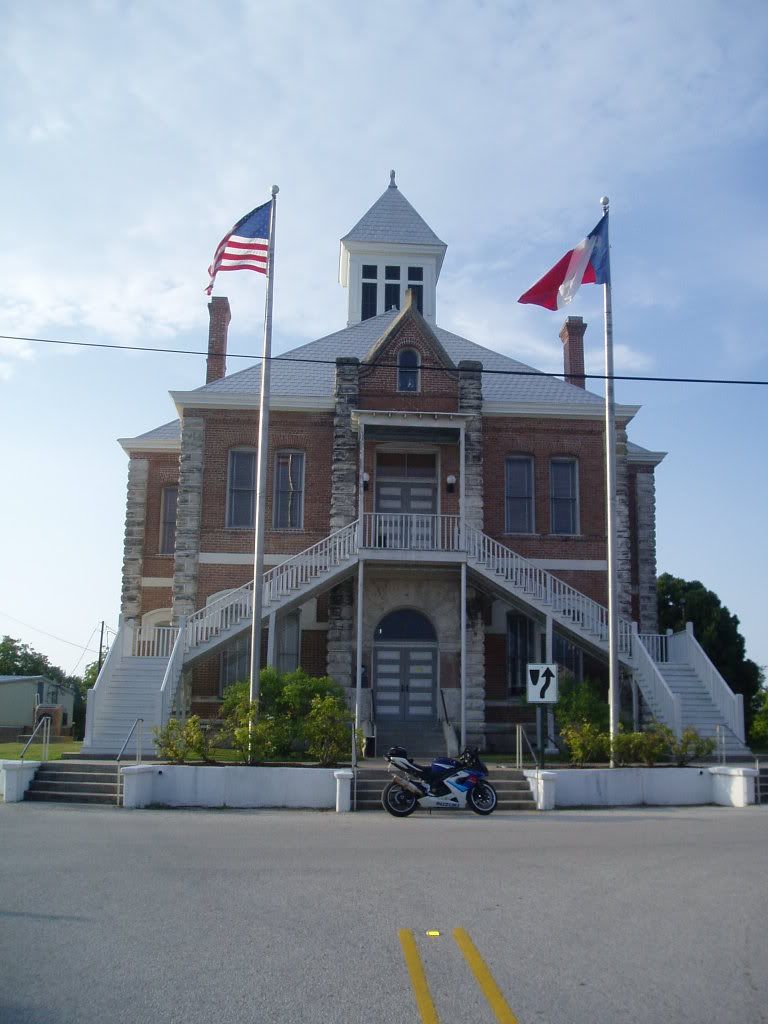 This is the court house in Anderson. The historic plaque said they had a gun factory during the Civil War in Anderson making guns for the soldiers.
OK todays History lesson is over. Test tomorrow.