Hi gents!
I have a very hard to find Honda CB450 K1 tank with both chrome side panels. Being around 45 years old they aren't perfect so need rechroming. One panel also has a smooth edged dent in it. The tank body itself also has a small smooth edged dent (to the right of the fuel cap).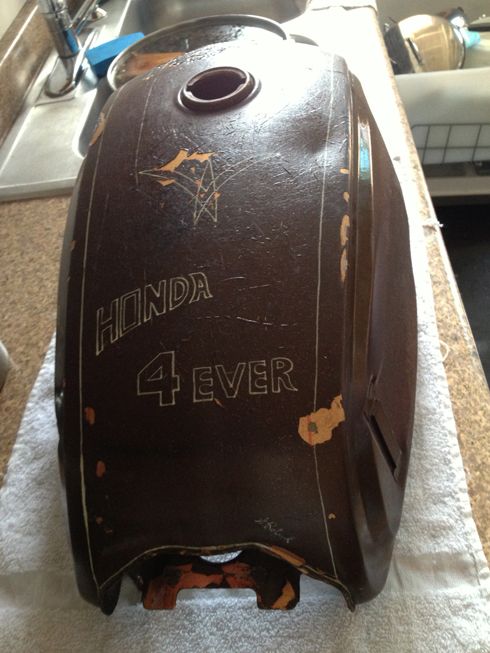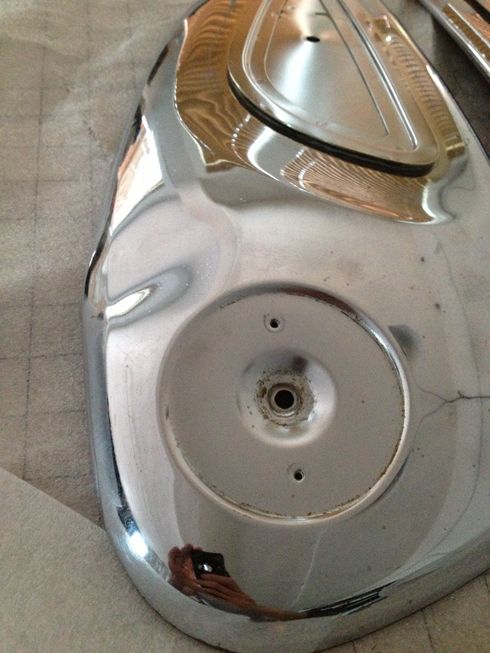 Looks like Atlas Chrome can do the rechrome for me and maybe remove the dent? If anyone recommends anyone else I'm open to recommendations as well.
Any recs for someone to remove the tank dent as well?
Crazy, after all is said and done, this tank will probably cost me around $600-700 plus all my labor to bring back to its original condition!