Item(s) For Sale:
24" MOZ Dinner Roll rims - GM vehicles
Asking Price:
$750
Is the item new or used?
USED
I have a set of 24" MOZ Dinner Roll rims that have the black spokes with chrome lip that were on my 2007 Yukon. I decided to take them off a little over 2 years ago and had them sitting under the car port for awhile and unfortunately over time the rims started to get some pits in the chrome from being outside. After noticing this I moved them into the garage. The rims can be cleaned up pretty good with some TLC or would be perfect for somebody looking to do custom paint or powder coat work to their rims for a show truck or even a daily driver. The rims do need new tires and I still need to get my tire pressure sensors removed from these rims. If I have a serious buyer I will go have them removed or include them in deal for another $200.
Don't miss out on this deal, paid $4000 brand for rims and tires. MOZ are good quality rims much better then what you get with these rim/tire combos nowadays for $2000.
I am open to trades, but no junk please!!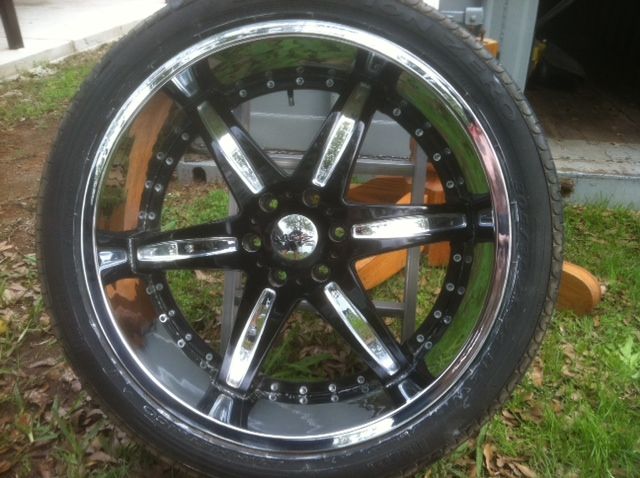 PM
PM