While back had a nice little crash with Betty my Buell Lightning XB9 and I knew I wanted to fix her, but I didn't know if I wanted to keep her afterwards... So I was planning on fixing her sometime in march, around my birthday, then maybe letting her go and going to vegas or some ...
2 weeks ago I pulled out 1k from the bank to pay my dad, I owed him some money... BUT he was busy. So I went on the internet and bought some parts instead because for some reason, earlier that day, I had to go start her up just so I could listen to her. Something clicked and I wanted her back.
I got the important parts in the mail today and I put her together... (mostly)
Before: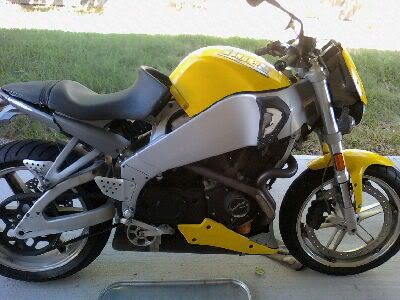 Tonight: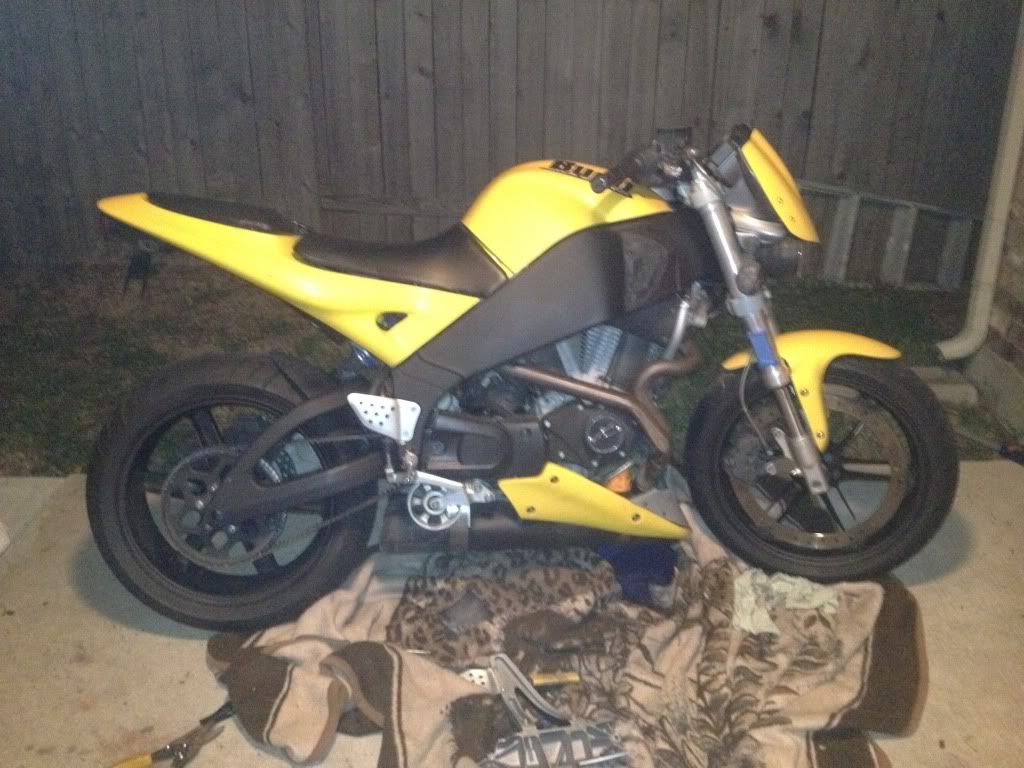 Still waiting on my front brake lever, my right frame puck, and my risers for my clubman bars...
Wont be able to ride soon though, makes me sad, I still gotta get new gear and that is expensive. I wont be able to sleep tonight :[