Three of us left early Sunday morning and made the 10.5 hour trek to the Natural State. The trip up was pretty uneventful, but we did see a few interesting things, like this:
People should really stop and think before they name a business.
The cabin was near the Buffalo River. Nice little place, and the owners were super friendly. We were warned not to leave shoes outside, because their dog would come steal them. She came to visit and seemed fairly disappointed that she didn't get to leave with a prize.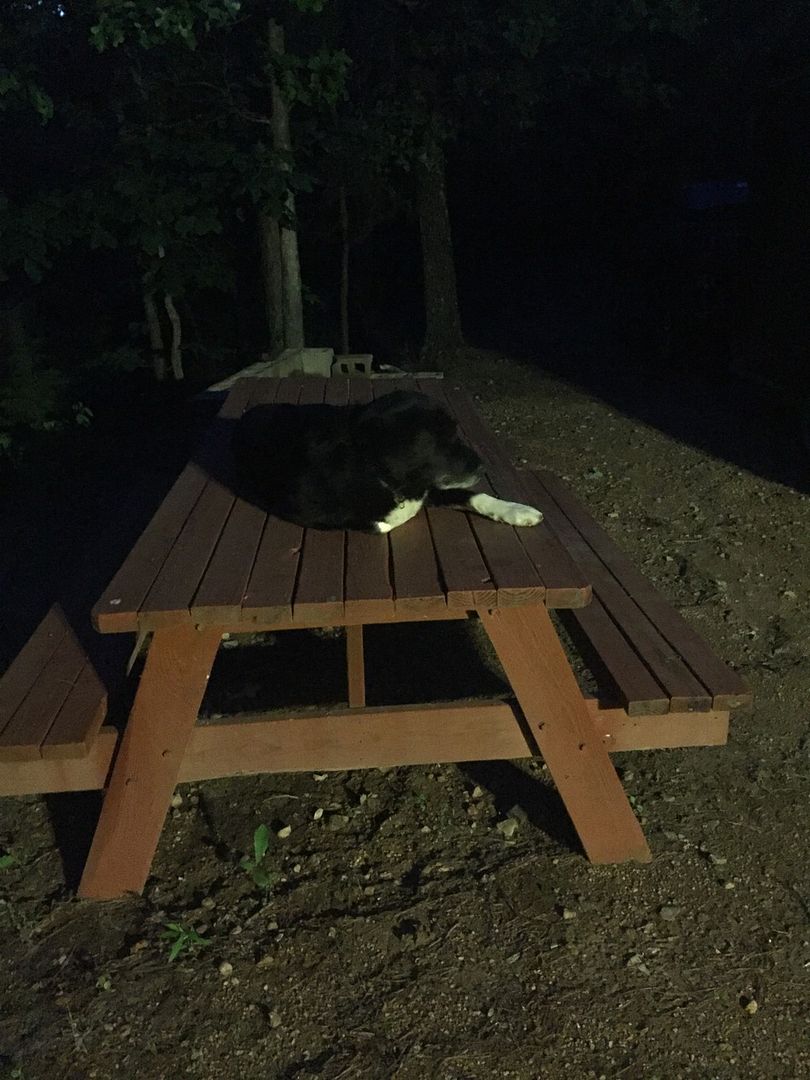 Monday morning the weather took a turn for the worse. A big, nasty system was moving in from the southwest, so we had to change the planned route a little. We headed east, figuring we'd get all the riding in we could before the weather set in. Road selection was kinda on the fly, and I learned how important it is to click "satellite view" on my phone when choosing new roads. Picked a road that looked fun and took off, but it turned to dirt and rock 3-4 miles later. We pushed on hoping for pavement around the next bend. Steep grades, a water crossing, a random family picking rocks out of the ditch, and 17 miles later, we finally found it. That little adventure took about an hour. Break time:
We hit the next little town, got gas and a bite to eat, then hit the road again. It was raining when we started rolling, but we figured it was better to head out then than to wait and get nailed by the big system that was coming. The bottom fell out about a mile from the cabin, and we weren't the only things looking for shelter.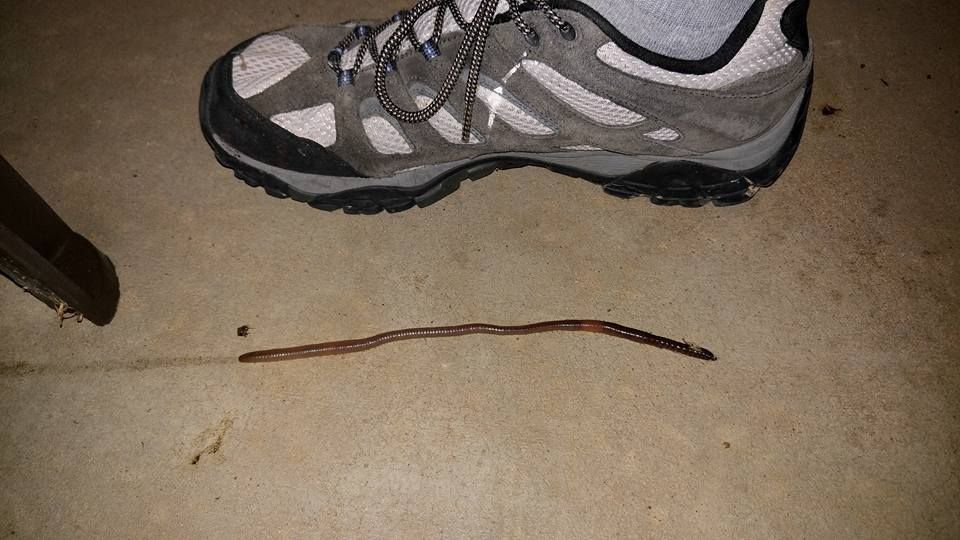 After dinner we drank some beer, played some dominoes, then called it a night. Tuesday was much better. The clouds burned off and the sun came out and stayed. Quite a bit of debris on the roads from the rain, but we managed. We rode 325 miles in 8.5 hours, which included stops for breakfast and lunch. We loaded most of our stuff up as soon as we got back (while we were still conscious), grabbed dinner, then sat down for a little more beer.
~490 miles, minimal traffic, great roads, and friendly people. It was an awesome trip, and I can't wait to go back. Vids to come in the next post.