I prefer my pickup to a trailer. No wasted space in the garage, no extra maintenance on the trailer. Ramp and hitch step work great to walk the bike up.
When I had a 250 I used to slip the clutch up. First time I loaded the bike in the truck I used a cooler. That's a bad idea, they don't weigh much and like to roll. I tried it twice, first worked shakily, on the second attempt the cooler rolled. I landed on my shin on the tailgate and while falling off the tail of the truck both revved the bike and released the clutch. Got a nice dent in the front of the bed. After that I used a 4 ft wide home made plywood ramp and rode the bike up and down, no problems but cumbersome.
Later when the hitch step I wanted was available again, I bought and used that with a wide single ramp and just slipped the clutch up again. I sold the 250 and now have a 450, I don't use the clutch, too torquey so it's not as smooth. I just push the bike up the ramp with a little running start and hold the brake while I step up then push the bike the rest of the way in. Haven't dropped a bike doing it this way since I started a year ago.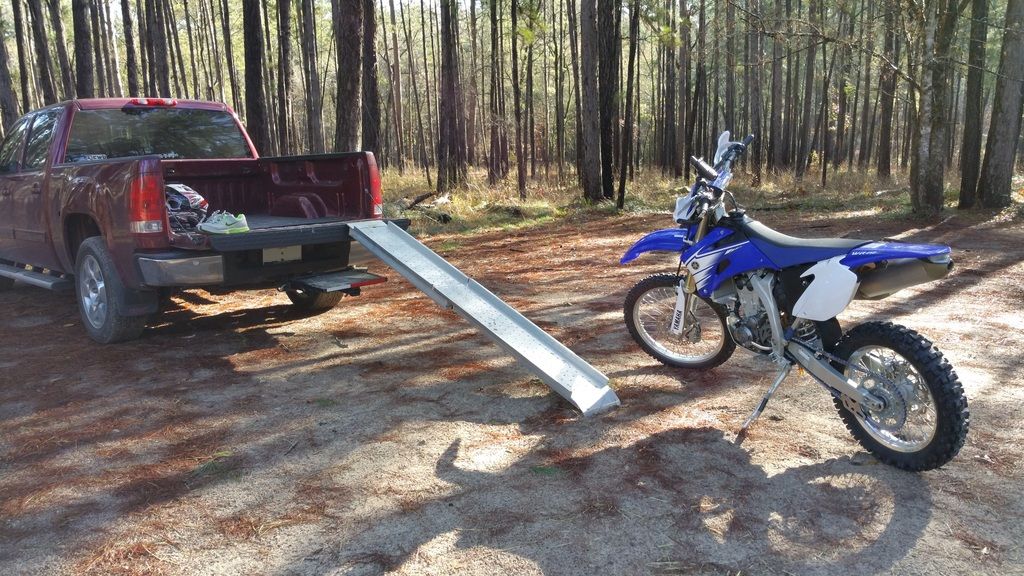 About a month ago I made a bed rail from some angle steel to hold the front wheel and anchor the bike. It works great. I can have my bike loaded and secured in about 5 minutes.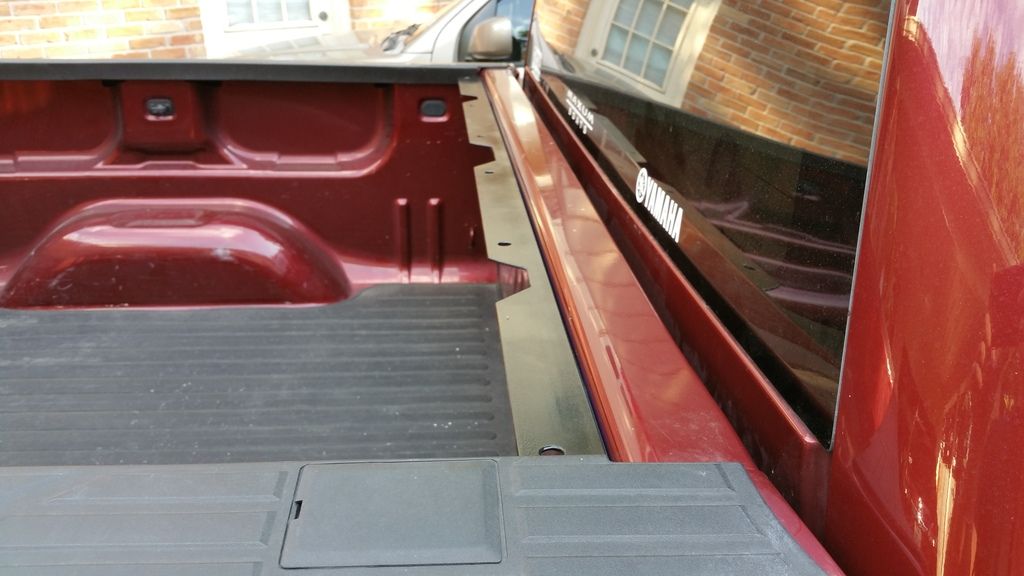 If I had a SUV and needed to transport one or two bikes regularly I'd buy a solid hitch carrier.
Street bikes get loaded with the back tires in the curb at the bottom of the driveway. Ramp is almost flat and rolling the bike in is effortless. Unloading is easy, just clutch and front brake (engine off).